Opportunities, Grants & Awards
Opportunities
Grants
The Massachusetts Child
The Massachusetts Child, the MTA's charity, gives grants of up to up to $1,000 each school year to MTA preK-12 locals to helps students who need a hand. An additional $300 in winter clothing grants is also available for local associations to purchase warm clothes for students.
NEA Foundation Grants for Educators
The NEA Foundation offers grants to promote high-quality professional development experiences and improve the academic achievement of students in U.S. public schools and public higher education institutions in any subject area(s). Visit The NEA Foundation's website for complete program details, guidelines, examples of funded projects, and an application.
Awards
Training & PD Opportunities for MTA Members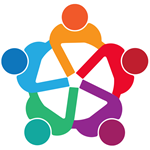 Learn more about the many offerings available to MTA members and leaders.
Grantmakers & Awards Sponsors
Information about opportunities may be forwarded for consideration to Dan Callahan, MTA Training and Professional Learning Specialist, at dcallahan@massteacher.org.