MTA network focuses on climate action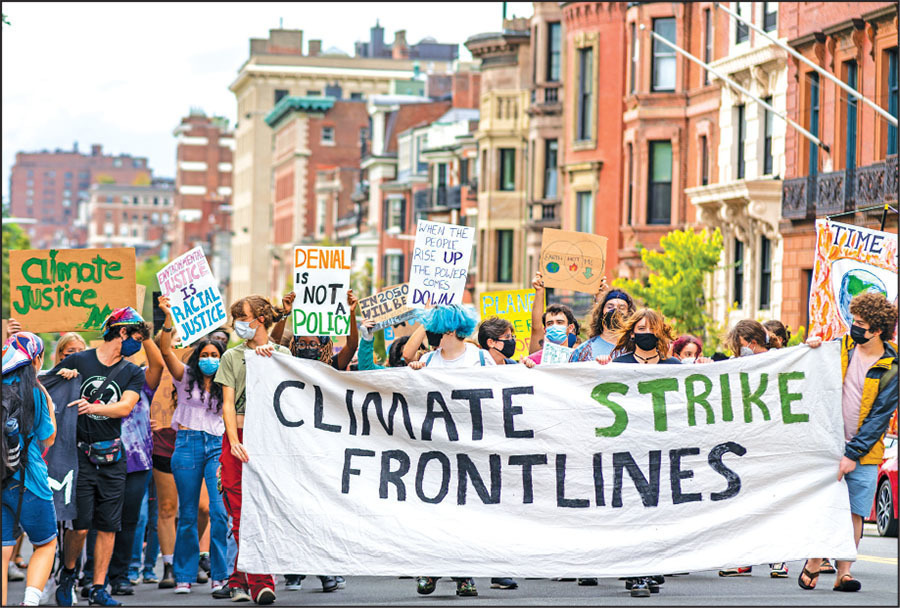 Roger Grande, a Brookline High School social studies teacher, is on a mission to empower students with the tools and information they need to address an unfolding planetary crisis. To him, it's personal.
Grande, who is co-teaching a new course this year on climate science and social change, is part of the MTA's Climate Action Network — a group that aims to inspire and connect with other educators who can share resources and provide support.
"In my lifetime, half of all carbon emissions from burning fossil fuels have happened," he said. But the solution is being left to younger generations, including those of his students and his daughter.
"Their future is at stake," he said. "Schools should take on the issue of climate change across the curriculum and across the grades — not just to teach about it for students to learn about it, but to begin to learn skills to address it."
Grande is one of many MTA members who have integrated climate studies into their curricula, as well as their activism. Educators say they are working to develop more resources for a subject that engages many students.
"We really have to, as a union, help teachers help students respond to the moment."

Newton South High School teacher Michael Kozuch
"Teachers are really hungry for this," said Michael Kozuch, a Newton South High School teacher. "We're finding ways to incorporate environmental understanding and climate work within teachers' current frameworks for their classes."
More than 250 educators are on the MTA CAN email list. And the issue is a broader focus for the union as a whole.
In September, the MTA Executive Committee voted to endorse the Massachusetts Youth Climate Coalition's strike plan, as well as subsequent events this year. MTA educators, along with environmental justice allies and students, met at the Boston Public Garden and marched to the State House on Sept. 24, calling for immediate action to avert the climate crisis. In late October, many joined the call for corporations to disinvest from the fossil fuel industry.
"We really have to, as a union, help teachers help students respond to the moment," said Kozuch, who has been teaching a class on sustainability for 12 years.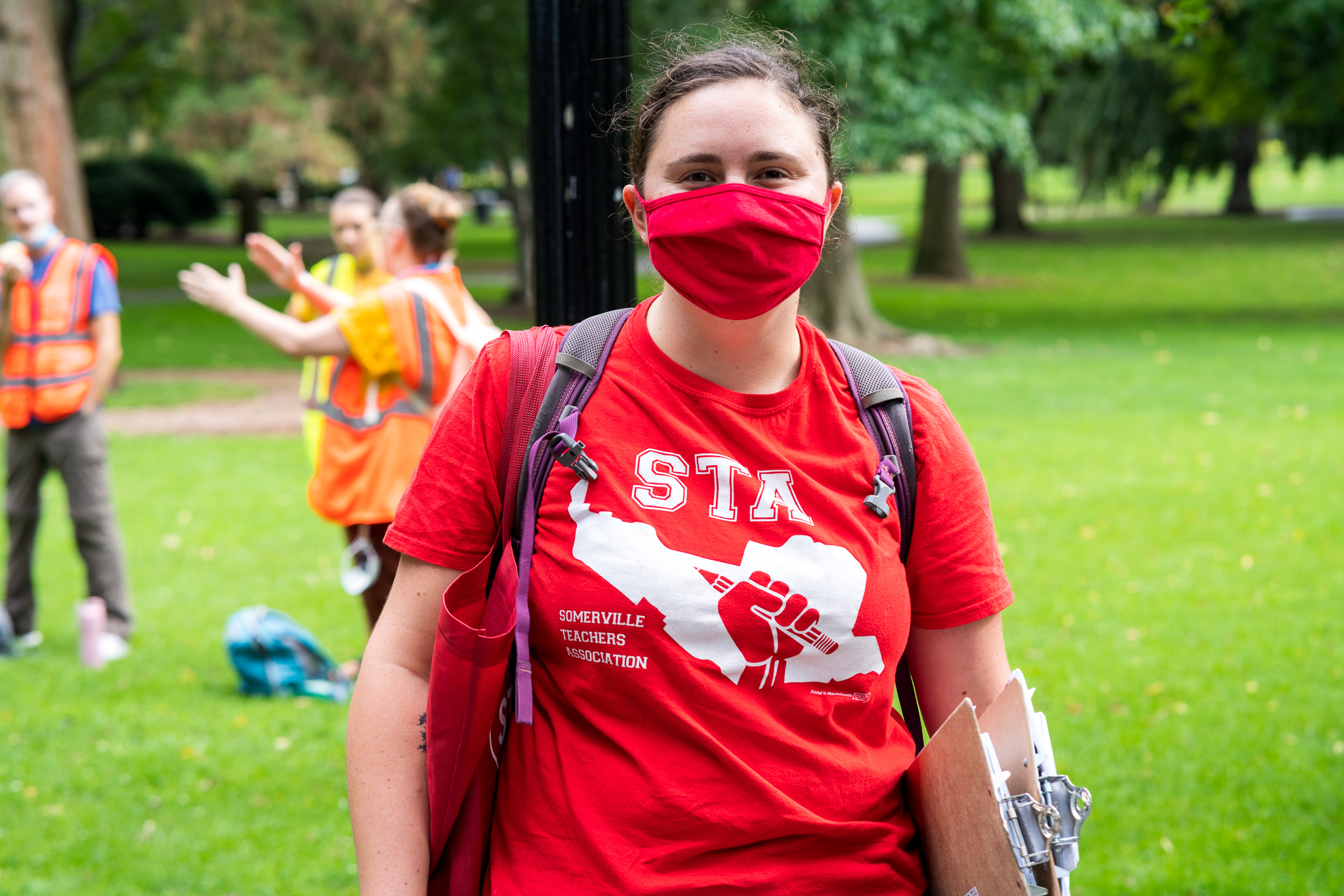 The Climate Action Network has an ambitious goal of including at least one MTA educator from every district. Already, it has compiled a list of available lesson plans for preK-12 educators — ranging from an illustrated book about endangered animals to an analysis of how poverty and climate change are intertwined.
The push to incorporate climate studies into class lessons didn't come from individual school districts or the state. Rather, Grande said, it's the initiative of individual teachers.
His interdisciplinary class was made possible by the Brookline High School Innovation Fund, an organization that was interested in the climate- oriented course. The fund covers the salary of one teacher for three years, Grande said, with the goal of having the local school committee make the course part of the high school's curriculum.
The recent United Nations report on climate change has made the need for such curriculum offerings even more pressing, Kozuch said. The 3,949-page document, released in August, found that global warming is increasing the severity of heat waves, storms, droughts and tropical cyclones.
"At a base level, it's about students' future, and they are worried," said Kozuch. "If they're concerned about something and we make it relevant to our curriculum, then they are going to be very engaged in what we're trying to teach them."
Educators, Grande said, need to contextualize human-caused climate change.
"In social studies, we already teach about issues of migration, the erosion of democracy, and nationalism, to list just a few examples," he said. "These are all things that shouldn't be relegated to sort of historical case studies, because they are real now and they're intensifying."
The current movement of climate refugees — people fleeing unstable or unsustainable environments due to climate change — is one example.
Unless we're contextualizing those topics in our current era, we're really not going to be able to adequately prepare students to meet the moment," Grande said.
Beyond science class, climate change can be introduced in English classes, for instance. Educators can access primary sources written by Indigenous people and have students write poems and short stories.
Curricula, Kozuch and Grande noted, also must focus on how racial justice is inextricably linked to environmental justice.
"People who are already being affected by climate change are those who are oftentimes the most vulnerable, those who are economically vulnerable and those who have been bearing the brunt of environmental racism for years," Kozuch said.
At the same time, he recognizes that educators must fit a lot of material into the school year. The information has to be woven into current frameworks without overwhelming teachers or students.
And the material can be anxiety-provoking.
But young people, Kozuch noted, seem to grasp a theme about climate that evades a lot of adults: Bold action must be implemented — and not by 2050, but now.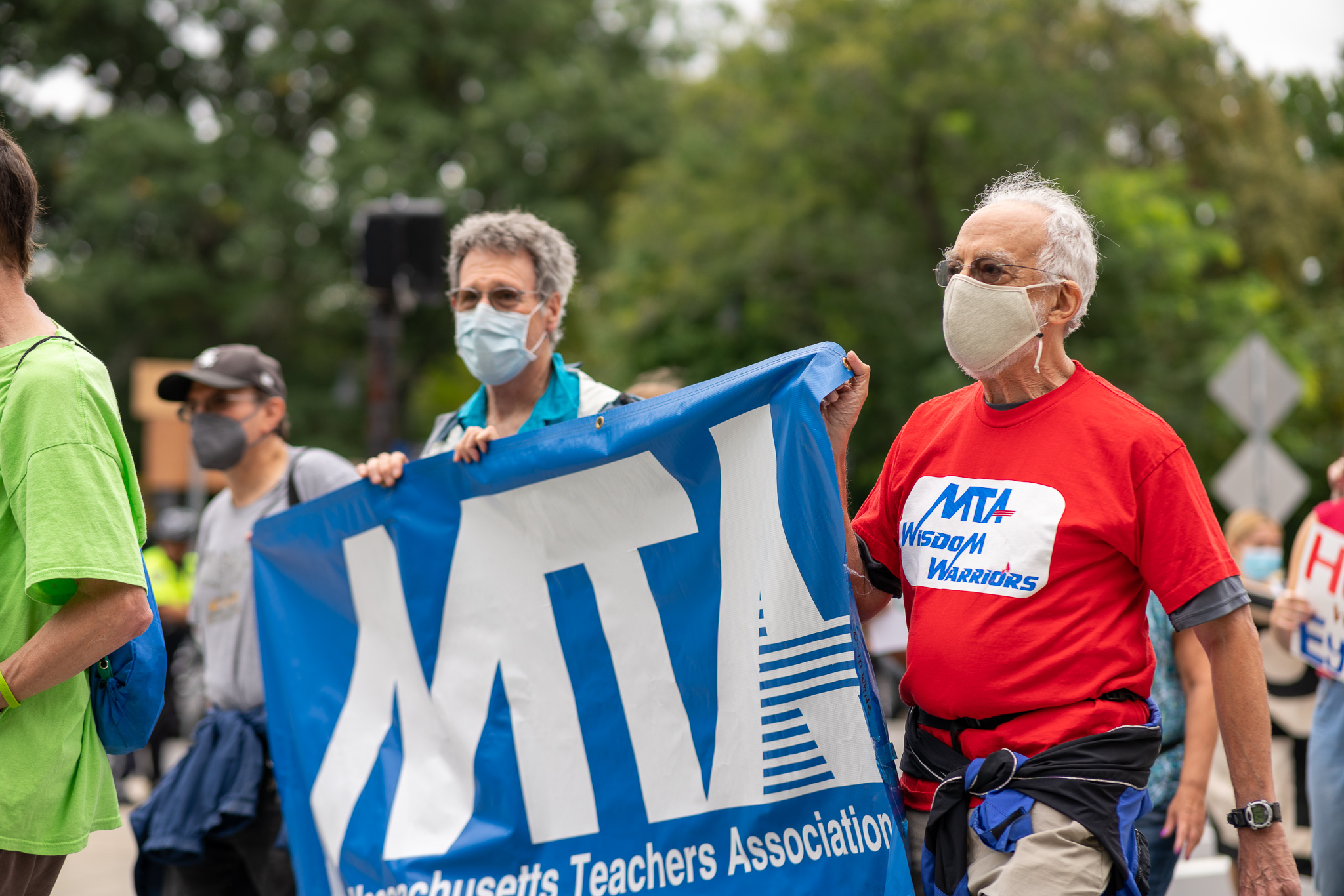 "It's a hard thing to teach because it's so emotional, and I need to pick kids back up and say: 'There's still time. The window is closing, but there is still time,'" he said. "It's really important for us to help our students cope and understand what science is and how they can be active in protecting the future.
"This issue, to me, is the biggest challenge facing humanity and of our time," he added. "If we, as educators, don't help society understand this and take action on it, we're not doing our jobs."
Grande said a broadly taught curriculum on climate science and social change could energize students.
While climate change is not the only issue where students can become empowered, become more vocal and amplify their voice, it is the issue that is going to pull together a lot of the other forefront issues like race and gender-equity issues, which are also central to climate change," he said.
Young people's advocacy is a motivating force for educators, Kozuch noted.
"This incredible groundswell of activity over the last two or three years — where students have become so engaged on a mass scale — it's inspiring," he said.
This story ran in the Fall 2021 edition of MTA Today. Read the full issue here.
Resources
K-12 Curriculum
Educational activities for students in elementary, middle and high school.
Learn More
Climate-Related Demands
Suggestions for bringing climate-related demands to negotiations.
Get Advice
Get Involved
Join the MTA Climate Action Network and add your voice to the climate justice movement
Join